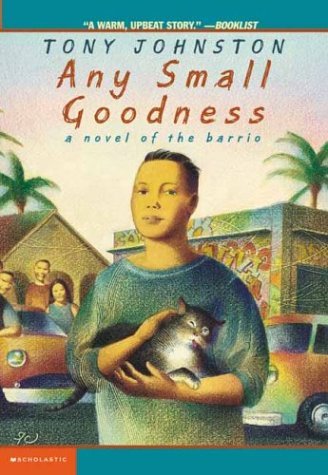 This week in Grade 6 we will be doing the usual, practicing grammar, vocabulary, spelling, reading, and writing. Our story for this week in
Journeys
is
Any Small Goodness
.
Any Small Goodness
is the story of a school basketball team that gets help from an NBA star to teach them not only how to be good basketball players, but also good boys. It is a very positive and uplifting story.
This week we will also be learning how to write a formal letter, also known as a business letter. Students will learn the parts of the letter and how to organize and write it. This month they will be writing to someone in a career that they are interested in. Letters that we will actually mail. I hope to get some replies.
Below is the
weekly handout sheet
for this week. Please remind your child to study the spelling and vocabulary words for this week.